In order to learn how to create beautiful smiles, orthodontists have two to three years of specialized training beyond dental school. Learn more about the unique services Dr. Jake provides below:
Traditional Metal Braces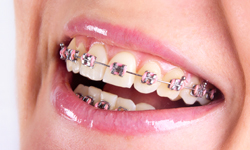 Traditional metal braces are the most common type, and are more comfortable today than ever. Made of high-grade stainless steel, they straighten your teeth using metal brackets and archwires. With metal braces, you have the option of adding colored elastics (rubber bands) for a more unique and colorful smile.
---
Clear (Ceramic) Braces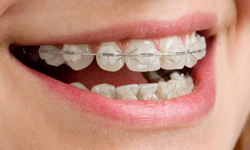 Ceramic braces are made of clear materials and are therefore less visible on your teeth than metal braces. For this reason, they are used mainly on older teenagers and adult patients who have cosmetic concerns. While they are visually less prominent, they require more attention to oral hygiene because ceramic braces are larger and more brittle than their metal counterparts. For these reasons, they tend to be used more on upper front teeth than on lower teeth.
---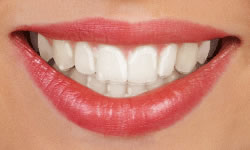 Invisalign® Clear Aligners
Invisalign is a series of invisible, removable, and comfortable acrylic trays that straighten your teeth like braces. Not only are the aligners invisible, they are removable, so you can eat and drink what you want while in treatment; plus, brushing and flossing are less of a hassle. The aligners are comfortable and contain no metal to cause mouth abrasions during treatment.
---
Accelerated Invisalign with AcceleDent® Aura
With just 20 minutes of daily use, The AcceleDent System complements the orthodontic force applied by Invisalign aligners. Through the application of gentle microvibrations, the device accelerates bone remodeling. The results? Faster tooth movement without any adverse effects. Research has shown that tooth movement is accelerated by 106% during the initial phase of treatment and up to 50% during the subsequent phase of treatment- potentially shortening conventional orthodontic treatment time.